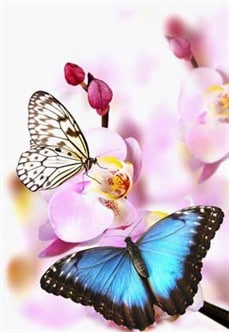 "Power of Prayer" Prayer Chain
The persons named here ask for your prayer as they recover from illness.
Names (first name and last initial only) are listed by month and will appear on the Get Well prayer chain for one year.
Submit the name of a loved one who is ill.
Please allow until the next business day for the name you submit to appear on the prayer chain.
Abby Cap
Adoracion V
Adrian Ricardo S
Agnes E
Alyssa P
Amy T
Andrei & Megumi P
Andrew M
Andrew P Jr
Angela S
Annette U
Annmarie D
Antonio P
Aubrey & Jean C
Baby Rory
Barbara R
Beth MS and family
Bill S
Brad G
Brad S
Brian S
Candy R
Capriotti Families
Carolyn M
Cath S
Cathy L
Cathy s
Charles A
CharlotteAnneB,AllieC
Charollete AnneB
Clorinda R
Davis and Maryel
Deborah R
Delores R
Derek P
Diane B
Donna C
Donna Leslie
Donna Leslie Praying for abundance to renovate & restore house,fence barn ,trucks, &Stalls In Christ's Holy Name Amen
Donna Leslie praying for healing in Lord Jesus Christ's Holy Name of her arm/elbow now.Amen
DonnaLeslie
DonnaLeslie…Praying Divine Loving Reconcilliation with ThomasLeee & cardIn Christs Holy Name Now
DonnaLeslie…Praying for Financial Abundance to renovate & restore barn,house fence landscaping,trucks/trailers in Christ's Holy Name Now Amen
DonnaLeslie…Praying for Net job Now & Divine Loving Reconcilliation/Loving reunion with ThomasLeee In Christs Holy Name Now
DonnaLeslieW ,ThomasLeeB, WalterL, JamesM, jackieS, Aubrey&Lilian E, BarbarW, IreneK,ParisM,VictoriaJ,PennyW,jackie S,PattiM,Tommy W,Penny &RobertB
Doris H
Ed P
Edison A
Edwin lin Raymind Lee Scoutland UK and All Family
Emelie M
Eva T
Everyone that has the virus
F.yuntshin. j.khiong.e.kong
F.yuntshin. j.khiong.e.kong
F.yuntshin. j.khiong.e.kong
Frances R
Frank M
Gabriel M
Gabrielle J
Galloway EMT Squad
Gene S.
Helen S
Ivan & Prince M
Ivan & Prince M
Jack Cap
James C
Jean M Musto
Jerel B
Jill S
Jim H
John D
John G
John J
John P
JonsieJ PerfectSale?home
Joseph M
Joseph T III
Joy B
Joyce C
Joyce P C
Julie S
Julissa M
June A
Junior M
Karen B
Karen B
Kelly T
Kiley V and family
Kim P (CCSO)
Kim, Lou, Nichel, Louis
Kristoff Ross
Laura Z
Lee D
Leslie Praying for healing for the Body in Christs Holy Name Amen
Lillian Maureen S
Lin M & Denise
Linda P
Lindsay P
lisa and family
Lois R
Lucy G
M/Ms Jose Alfredo G
Maeanne V
Marcy W
Maria ?
Maria Magdalena
Marie V
Marquita M
Mary D
Maureen Suzette & Robert S
Medge W
Mr SI
Ms.Cherry
Nancy Cap
Nancy Cap
Nancy V
Nelson A
Nicholas M & Dimtria
Oliver C
Patricia S
Paul C and Nazima K
Philip A
Philip R
Praying for Complete bathroom restoration in Lord jesus Christ"s Holy Name Now.Divine Gratitude is Already Given Amen
Praying in Lord Jesus Christ's Holy Name for Divine Chimney Pipe (woodsove) repair now AlreadyDivine Gratitude is Already Given Amen
President Trump
Protect all nurses and doctors working with the virus
Rhodora A
Richard T
Richard Z
Robert Adrian S
Roger W
Romualdo Jose V
Romualdo V
Rose V
Ross B
Rowena B
Rudy M and family
Rudy M and family
Sami V
Simon C
Steve M Ernesto P
Teresa&Charlie E,DannyM
Terry O
TessaT
TessaT
Thank You Lord Jesus Christ for healing Bear Beebee Amen
Thomas D
Thomas M
Tina R
Tom G
Tom S
Tony & Jackie P
Tony Z
Victoria J
Vincent P
Wendy C
Wenny and Brain and Brother
Whitaker M